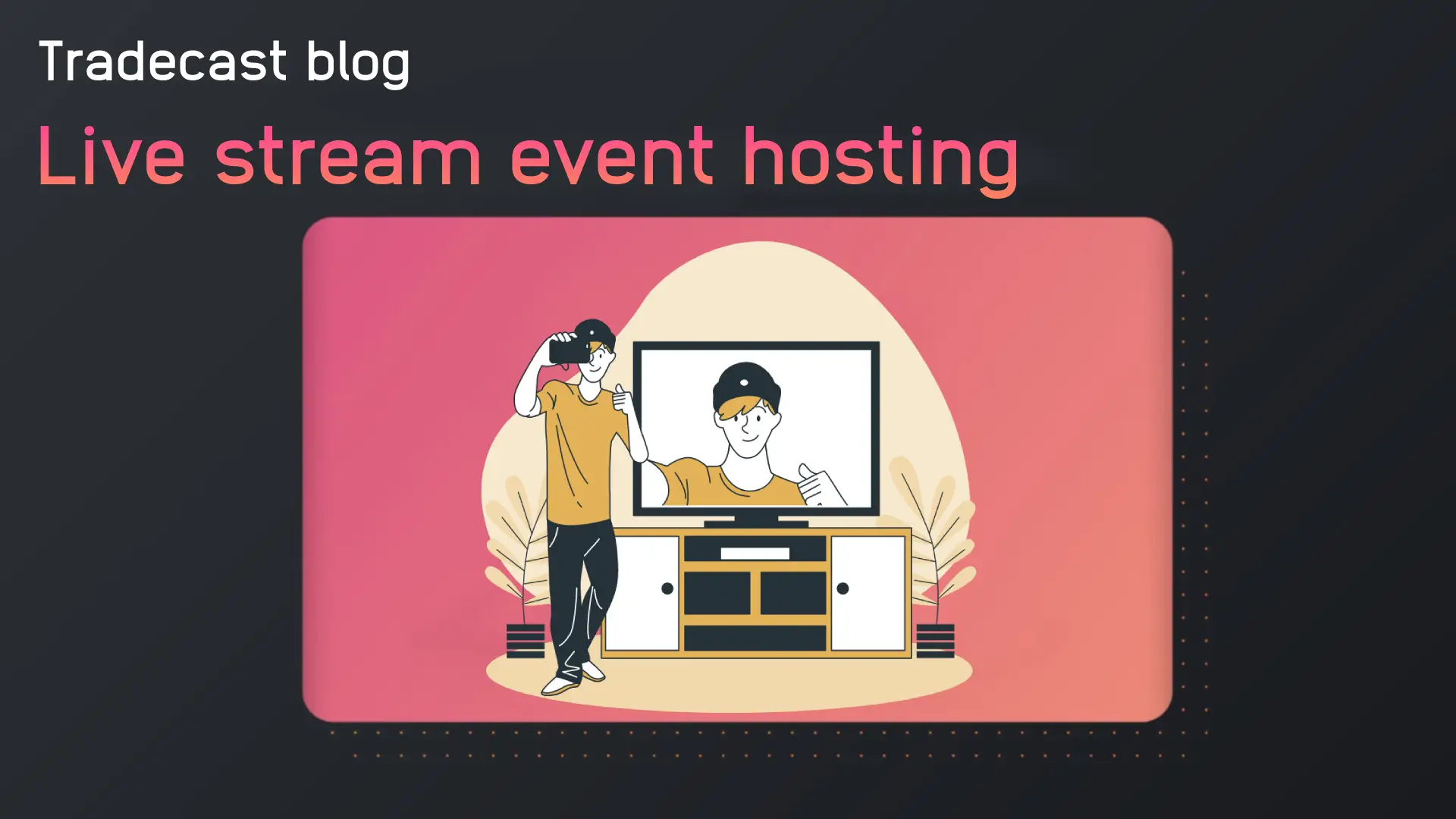 Livestream event: how to organize a successful livestream?
Live streaming is a rapidly growing trend in the event industry and a great way to reach your audience no matter where they are. However, it is important to keep a few things in mind when organizing a successful live streaming event. In this article, we will give you some tips and tricks to ensure that your livestream is a great success.
Technical requirements
Before you start organizing your livestream, it is important to determine what your technical requirements are. It is necessary to determine what type of broadcast you want to do, whether it is a video or audio stream. In addition, you need to determine what your Internet bandwidth is and whether your equipment – such as a hardware encoder or video encoder – meets minimum system requirements.
Choosing the right live stream platform
There are many different streaming solutions and streaming platforms available for broadcasting your live stream, including YouTube, Facebook, Twitch and Periscope. It is important to choose the platform that best suits your goals and audience. For example, if your target audience is young people, it might be best to choose a platform such as Twitch.
Tradecast as a live streaming platform
Another option for hosting your live stream event is the Tradecast platform. Tradecast offers an easy-to-use Video Management System – the VMS – that can host any number of live events, both public events as well as private live streams. Each live stream can be shared with a unique embed code or URL, so every video event you want to host, is viewed by exactly the right audience with our HTML5 video player. With features like live chat and a comments module, you can make your live stream event as interactive as you want.

Preparing your content
It is important to prepare your content thoroughly before you begin broadcasting your live stream. Make sure you have a clear idea of what you want to say and how you want to say it. It is also important to make your presentation visually appealing, such as by using slides or graphics.
Advertise your live stream
It is important to let your audience know about your upcoming livestream. Use your social media channels and email marketing to notify your audience and invite them to attend. Make sure you also use the right hashtags to promote and share your livestream on social media.
Interact with your audience
One of the biggest benefits of a livestream is the ability to interact with your audience in real time. During your livestream, make sure you spend enough time answering questions and comments from your audience. This will not only increase engagement, but also give you the opportunity to further reinforce and clarify your message.
Use the right equipment
It is important to use the right equipment for your livestream. This includes a good microphone, camera and lighting. Make sure you practice enough with your equipment before you begin broadcasting your livestream to ensure that everything is working properly.
Testing your livestream
Before starting your livestream, it is important to do a test to make sure everything is working properly. This includes testing the audio and video quality, as well as checking the Internet connection.
Recording your livestream
Although your livestream is in real-time, it is important to make a recording of your livestream for future use. This allows you to revisit and analyze your message and also gives you the opportunity to share the recording with your audience later.
Evaluating your livestream
After your livestream is over, it is important to evaluate it and see what went well and what can be improved for future livestreams. This can be done through feedback from your audience, analytics and by reviewing the recording of your livestream.
Conclusion
Livestreaming is a great way to reach and engage your audience at your events. By making the right preparations and using the right techniques and equipment, you can ensure that your livestream is a great success. Always remember that interaction with your audience and proper preparation of your content are important for a successful livestream.
Curious about what Tradecast can do for your content strategy?
Free demo