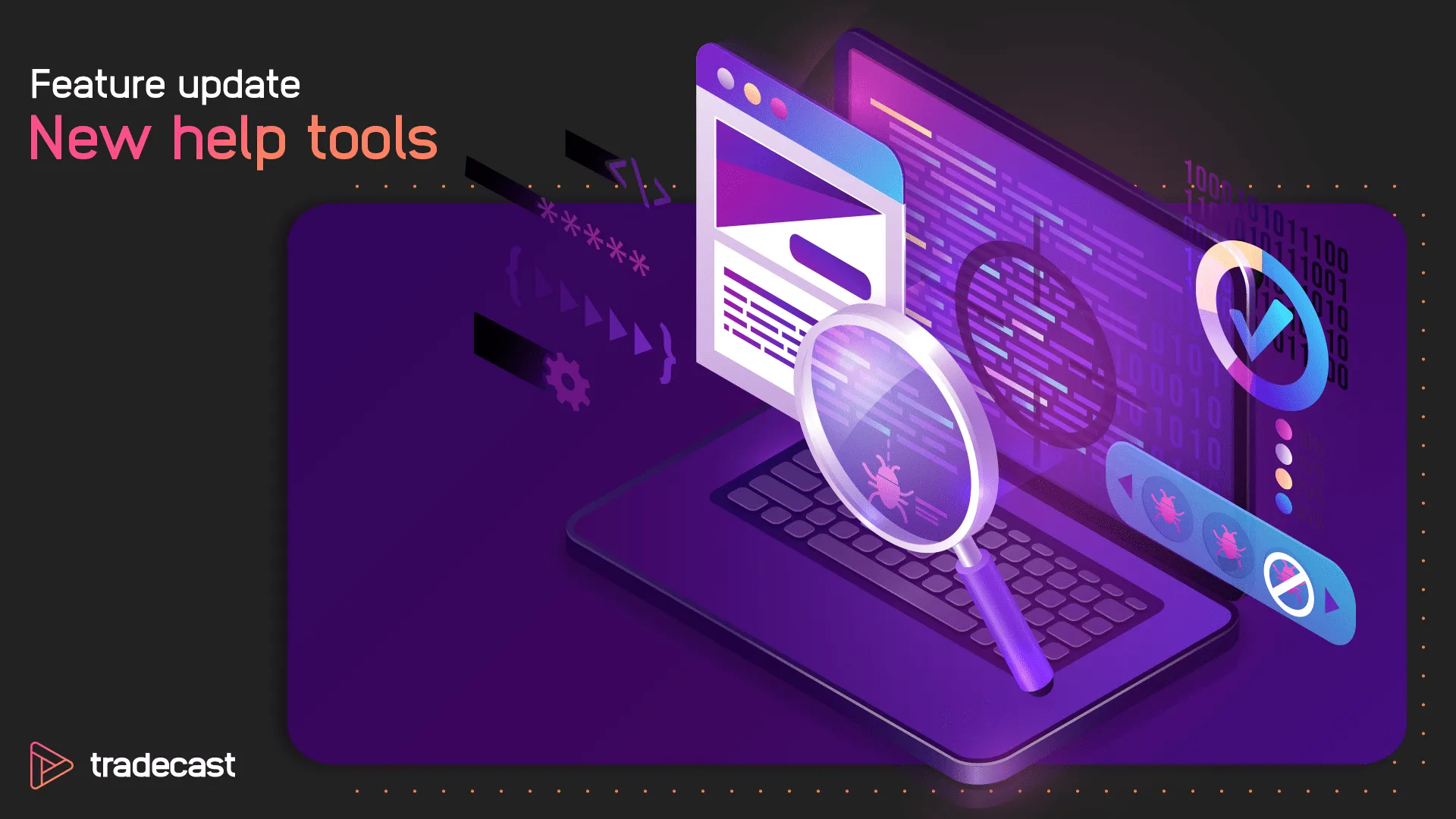 Discover new help features in your VMS
Help is now even closer! To make it easier for our customers to ask a question to our video experts and support team members, we now offer a help button in every Video Management System. In this article we explain how to use the help button in your VMS.
From now on you will find a bright button with a question mark on it at the bottom right of the Dashboard of your Video Management System. Hovering over this button with your mouse will open a menu. If you choose the option 'Bug report', a new screen will open where you can submit your question about a VMS functionality to a Tradecast expert on the basis of three questions.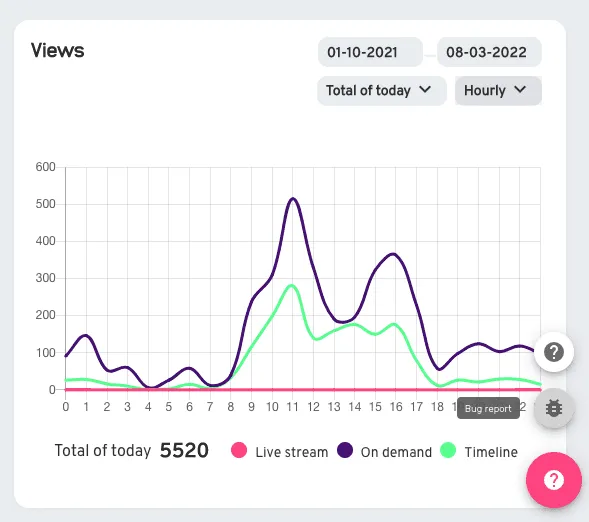 Once you have completed all fields, click the 'Send Bug Report' button and your bug, error or help request will be shared with one of our Tradecast experts. In order to help you in the best possible way, you will be contacted to provide you with updates on your support request.
The handy thing about this help-tool is that it automatically shares the necessary information about your browser, operating system and screen settings. As a result, all you have to do is share what you've noticed. It couldn't be simpler!
View and utilize the new help button from now on through the Video Management System behind your Tradecast platform. Don't already have your own VMS to manage your videos and see the potential for this? Then contact us to start this process.
Curious about what Tradecast can do for your content strategy?
Free demo