Video Management & Analytics Platform
Manage and grow your entire video strategy from a single browser tab. Host, distribute, monetize and analyze your video content, all without losing control over your audience.
One-stop video management platform
The only video management platform you'll ever need. Upload your content once and distribute it on all screens and to a worldwide audience that you fully own.
The Tradecast Video Platform offers scalable video hosting technology, on-demand, linear and live distribution, deep audience management and extensive analytics data.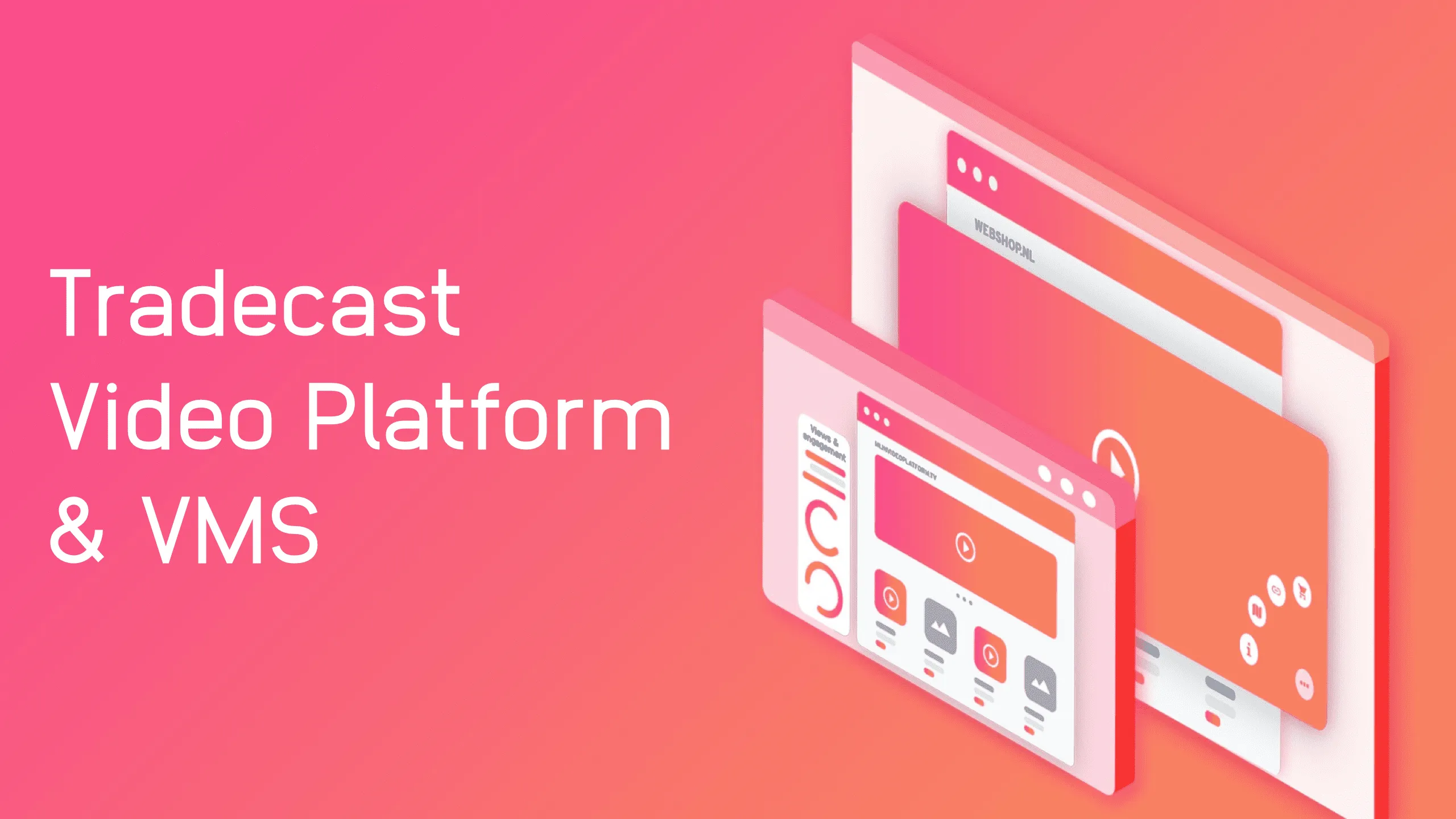 Reach your target audience everywhere
Broadcast your videos on a platform that can be viewed anywhere: on a custom-built web-based video platform and as branded apps for iOS, Android, Apple TV and Smart TVs.
Monetize any way you like
The Tradecast Video Platform supports all major video monetization models: mix and match AVOD, SVOD, TVOD and FAST to create new video revenue models that work for you.
Own your video data
From audience profiles to video subscriptions, all viewer data in your dashboard is and will remain completely yours. Forever. Upload once, stream everywhere
Easily manage all your uploaded video content from the Tradecast Video Management System and embed content anywhere you want with one-click embedding and extensive API integrations.
Create interactive video experiences
Go beyond watching with in-video interactivity. Add clickable areas and buttons to your videos for maximum viewer engagement and conversion.
Video player analytics
Your own video player means your own audience data. Discover the power of full data ownership and increase your insights into your content, audience behavior, video interactivity and content conversion.
Interactive HTML5 video player
A video player you can count on. The Tradecast HTML5 Video Player is your scalable, embeddable, flexible and fully interactive video player.
Fast, powerful and available everywhere: the Tradecast HTML5 Video Player is built to attract and activate your audience. All in your own look and feel.
Here's what other users are saying about Tradecast
From educational institutions to content owners and from musicians to entrepreneurs, these Tradecast users are harnessing the scalable power of the Tradecast Video Management System for greater ownership of their content and data. Each in their own way.